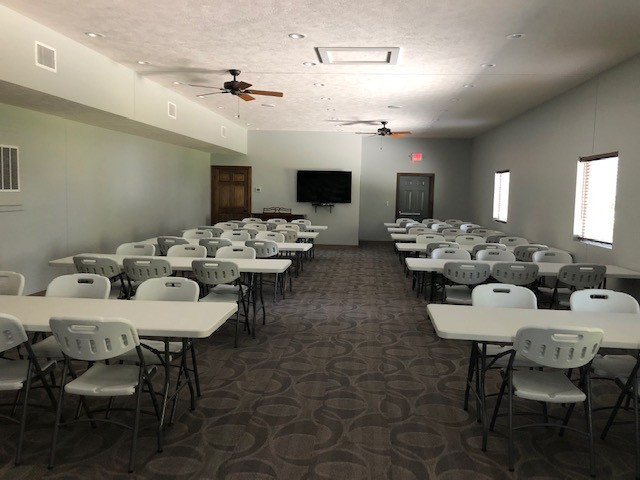 I

n May, 2018, Grace Lutheran Church voted to build an addition to this beautiful 100 year old church, making it handicap accessible.
In the fall of 2019, ground was broken.
Our dream became a reality on July 12, 2020 when the addition was dedicated.
The addition has the handicap accessible entry, Pastors' office, restrooms, kitchen, classroom/conference room, and Fellowship Hall.
The Fellowship Hall has ample seating for 100 people and a big screen TV that has internet and video playing capability.
The kitchen adjacent to the Fellowship Hall makes serving meals for family gatherings, weddings, and other social events a breeze.
The handicap accessible entryway makes getting into the Sanctuary easy.